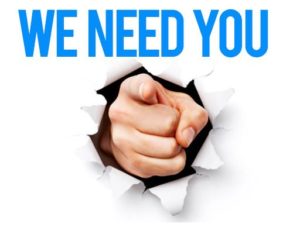 The Norths Annual General Meeting was held on 17th March 2019. A very small group of people attended the meeting with all but 2 being current committee members.
This is very disappointing for a club of over 400 members that is at the forefront of providing access for so many people in our community to basketball competitions in Canberra.
A big problem for the club is filling the President role. This position has been 'practically' vacant for the past two years. Several people have acted in the role over short periods in order for the club to meet its constitutional and legal obligations. However this is not an ideal situation for a leading club in the ACT basketball community.
If anybody can help the club out and take on the President's role please contact NorthsPresidentyahoo.com.au to discuss how we can help you take on the position.
Without new volunteers there is a very real risk that the Club's future will be in doubt. A number of the current Committee members have had long standing tenures and wish to retire, but cannot do so because of the lack of interest from other club members in coming onto the committee.
A description of the roles and responsibilities of Committee Member Positions can be downloaded from here: Norths Committee Roles and Responsibilities
Contact NorthsPresidentyahoo.com.au if you can help us out.